Centralized management system
Digital and interactive
communication
Digital signage is a system of centralized display of images, messages, audio and video recordings on displays of various types and sizes. Digital signage screens are typically LED displays and LCD monitors, which can be installed indoors and outdoors. Interactive digital signage implies audio and video communication with users where feedback is required and in that case interactive LCD touch panels are used.
Digital signage is the ideal choice for all types of public spaces, where there is a need for communication with visitors, users or customers. The application of digital signage is practically unlimited and can be found almost everywhere: retail establishments (malls, supermarkets), banks, car showrooms, hotels, restaurants, branches of mobile operators, insurance offices, health and educational institutions, pharmacies, travel agencies, museums, airports, bus stations, parking spaces. They can be used on tourist information signage, at fairs, congresses, squares, public transport, and in the form of monitors, digital notice boards, urban equipment, billboards…
Communication with customers using digital sigange has become more and more interactive in recent years. An example of this is ordering food and drinks in a restaurant or selecting items in shopping centers using interactive LCD touch screens and appropriate software. While the previously listed applications are typical markets for lightning signs, digital signage finds application in new advertising markets such as internal communication in corporations and institutions, where it is used to distribute targeted information.
It is possible to display images and videos on an arbitrary number of LED and LCD screens, which can be of arbitrary dimensions and characteristics. LED displays and LCD screens can display completely independent content. It is possible to configure them so that together they display one large image and thus form a video wall. Video content can be controlled and easily edited locally (in the same building where the displays are, using local network) and remotely (using internet connection, from any point in the world). We can prepare the content we want to show in advance, and we can also broadcast it in real time.
Companies that use digital signage to advertise and address customers have seen an increase in their number and, accordingly, an increase in sales and profits. Research shows that as many as 60% of respondents pay attention to digital signage screens, and 42% of customers choose stores where they exist. Digital signage is becoming the standard for communication with users and customers. The digital signage market is becoming dominant in advertising and is predicted to grow even more globally in the next few years.
The advantage of digital signage advertisements compared to advertisements with a fixed display is more effective user animation. Moving image, effective graphics, videos, display of information in real time seem useful, interesting and up-to-date to users. Using a digital signage system can create an immersive consumer experience. By applying interesting content, digital signage systems increase the possibility of sales.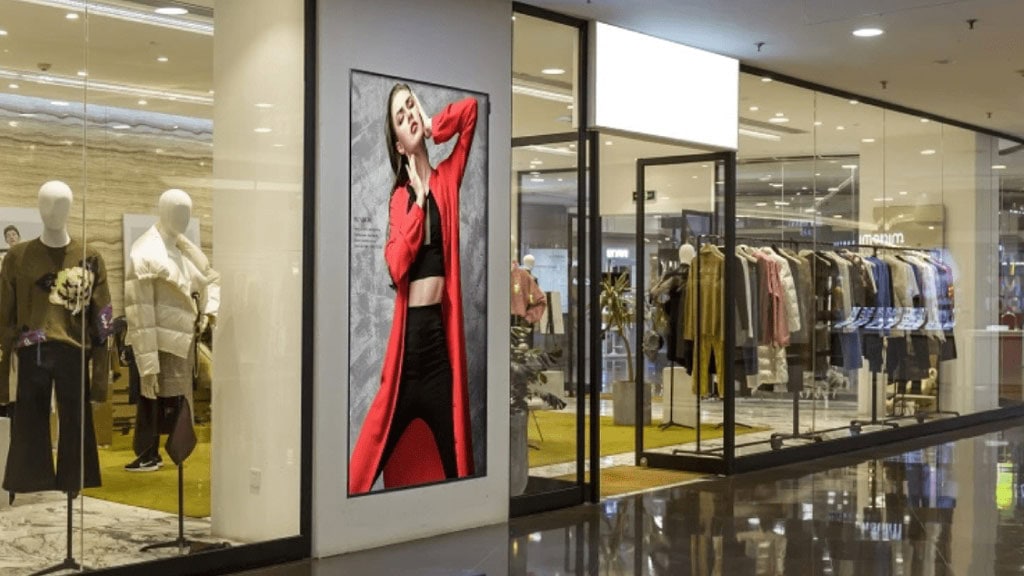 Complete
digital signage

solution

Elitas, as a long-standing renowned leader in illuminated advertising in the region, included digital signage systems in its broad portfolio of advertising products a few years ago. In a short time, we took the leading position in that market as well. Thanks to our experienced development and research team of engineers, we can reliably and qualitatively respond to even the most complicated requests of our clients.
Elitas provides you with a complete hardware and software solution of a digital signage system using LED and LCD screens ("turnkey"). Our digital signage software allows you to easily program the time of displaying messages (eg start / end of working hours). in this way, you achieve a high degree of automation, which aims to save your time.