Technology of
exceptional quality
Informative LCD totem-city light is a free-standing LCD panel for advertising, providing information, navigation. The base of the totem is an LCD display, while the stand is made of aluminum or steel sheet. LCD totems are single-sided or double-sided, with tempered glass for better protection.
The size of the screen is in a wide range, and the most requested are LCD totems with a screen diagonal of 55″. Informative LCD totems are designed for commercial use, intended to work 24/7. They can have an interactive (touch screen) display, sensitive to touch. 
Informative LCD totems are intended for indoor and outdoor use. Indoor LCD totems are widely used: restaurants, hotels, hospitals, museums, galleries, shopping malls, retail establishments, public institutions, companies. In shopping malls, LCD totems can be coded to present the latest collection, dressing the customer as a model, where the customer sees how the garment would fit him.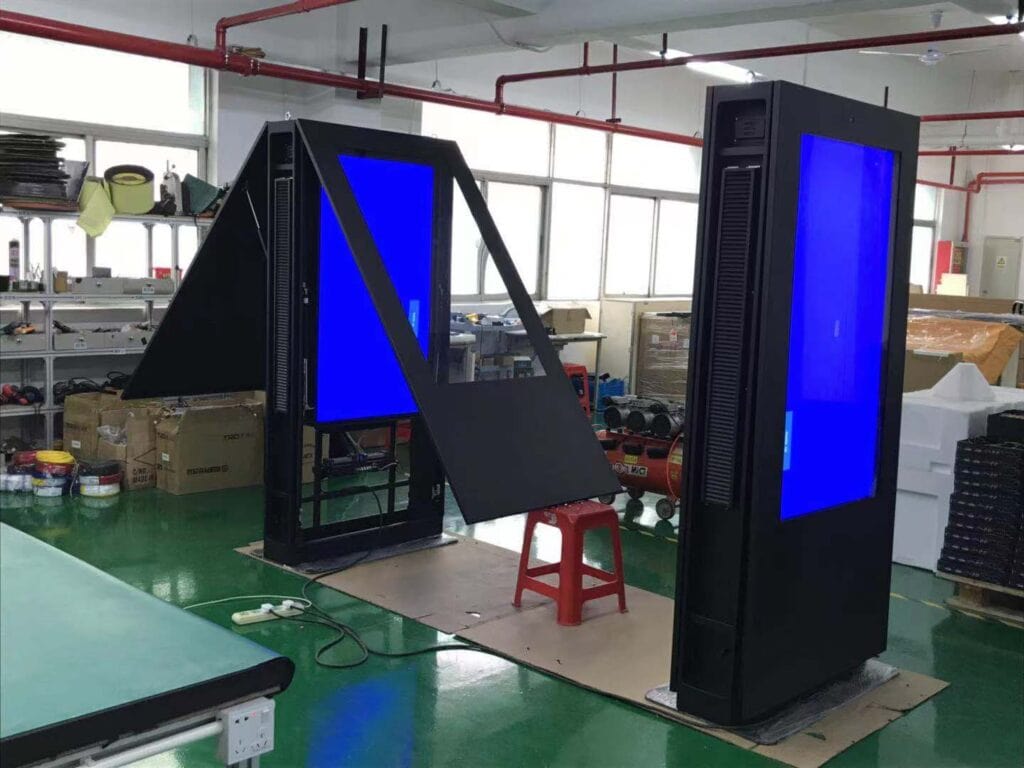 Service facilities and restaurants
Wide
range of applications
The application of the device in restaurants is based on a self-ordering system, where the customer selects a menu and receives information about the order and the amount of the bill.

In accordance with the current global situation of the epidemic of the COVID-19 virus, LCD totems with an integrated body temperature meter, face recognition and hand sterilizer are becoming more and more widespread.

Outdoor LCD totems have found application in public spaces and parks. The device is resistant to all external weather influences and has IP65 protection.