For advertising campaigns
Double-sided
lightning signs
Flag signs are double-sided lightning signs that are placed on public lighting poles, in a row. They achieve the best effect for advertising campaigns.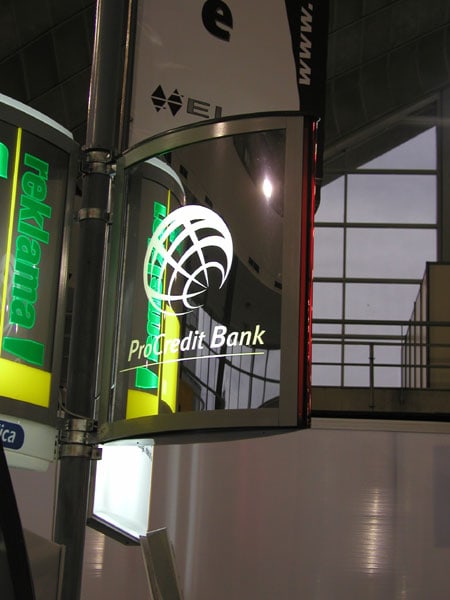 Installation of LED display
We make flag signs in standard dimensions 70x100cm, 80x120cm and 90x125cm or according to your request. Printing on PVC foil is done on plexiglas. Plexiglas supports are made of decorative aluminum anodized profiles. The internal supporting frame and the shells around the public lighting poles are made of galvanized steel. LED lighting is placed inside the flagpoles. 
Replacing advertising content is easy and simple. There is a possibility of installing an LED display for displaying the clock and other information. So far, we have produced over 3,000 flag signs.