Outstanding visibility and effects
Improve the visibility of your pharmacy with
LED pharmacy crosses
The LED pharmacy cross is a modern and effective advertisement that combines advanced LED technology and the classic pharmacy symbol - the cross. Our LED pharmacy cross comes in 65x65cm dimensions and uses P6 screen technology, which allows for outstanding image quality and visibility even at greater distances. Thanks to the high resolution of the screen and the intense brightness of the LEDs, our LED pharmacy cross allows exceptional visibility even in low light conditions or during the night hours.
The new series of LED pharmacy crosses is specially designed to attract the attention of your customers and improve the visibility of your pharmacy. Your pharmacy will stand out from the crowd and will be easily noticed. Made of high-quality materials, our apothecary cross is long-lasting, weather-resistant and has low energy consumption.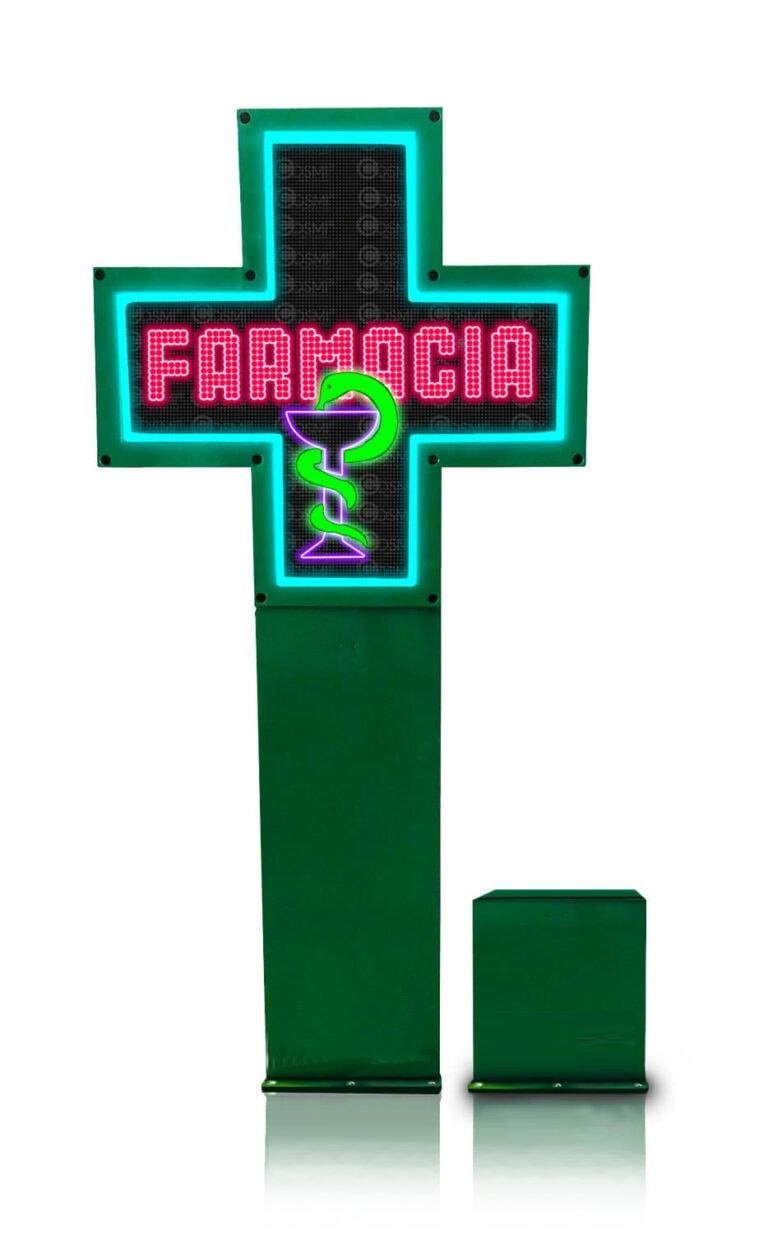 The LED pharmacy cross enables the display of various types of content such as text, images, videos, animations, dates, exact time, temperature. The LED multimedia cross uses high-quality LEDs that provide exceptional image and brightness. LEDs enable the display of clear texts, images, videos and animations. 
A big benefit of LED pharmacy crosses is the adaptability of content and the ability to update information according to needs. Our LED pharmacy crosses allow flexibility in displaying messages. You can easily update the information displayed on the cross, change colors or show different animations. This adaptability allows you to adapt to seasonal changes, holidays or promotions.
The LED pharmacy cross has a double-sided display, which allows messages and information to be displayed on both sides. This means that your message will be visible to traffic coming from the opposite direction.
Sustainability and energy efficiency
The LED multimedia pharmacy cross offers more functionality and adaptability in the display of content compared to an ordinary luminous cross, which enables creative and effective advertising of your pharmacy. 
LED technology is known for its energy efficiency. Our LED pharmacy crosses consume less energy compared to traditional neon lights or other types of advertising.