On the roofs of buildings
Roof signs are lighting signs of large dimensions. They are placed on steel supporting structures that are installed on the roofs of buildings. Roof signs are illuminated with LEDs or illuminated with LED reflectors.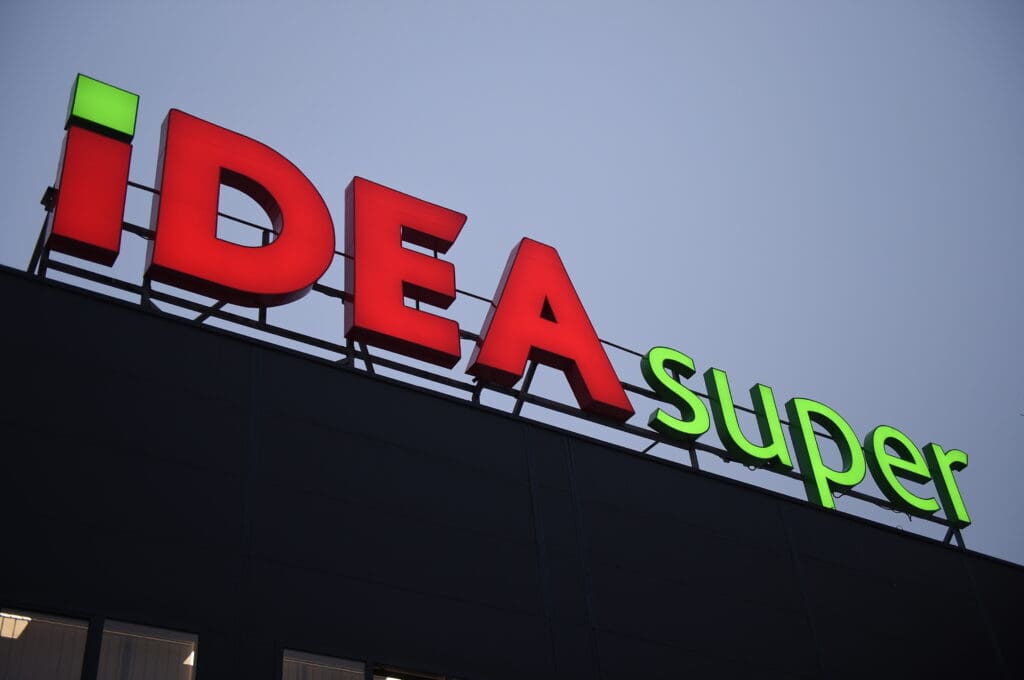 Elitas lightning signs factory produces customized roof signs from the highest quality materials. Advertising elements are made of aluminum, clearite, canvas. The supporting structure is made of steel and aluminum. Anti-corrosion protection is done by galvanizing and painting the elements. The supporting roof structure is strengthened using concrete weights and anchors. 
With large roof signs, you highlight your brand in the best way, because they are visible and legible from greater distances. We can do it all for you, from the conceptual solution, design and production to the installation of roof signs. During many years of experience, we have realized hundreds of roof signs projects.