The sun

as a source of energy
Smart bus shelters are powered by solar energy, and the power source is solar panels. Smart bus stops are custom-made at the client's request according to the selection of dimensions, materials, colors and designs.
We make them from the highest quality, durable materials (stainless steel, aluminum, acrylic, tempered glass…). Bus stops with solar power have wireless wifi internet, chargers for devices, advertising totem with LED lighting, LED lighting, bench, trash can. Advertising space is an important segment of smart benches and solar bus stops. Return of the investment is expected through the issuance of advertising space. The automatic switching on of the LED lighting is controlled by a motion sensor.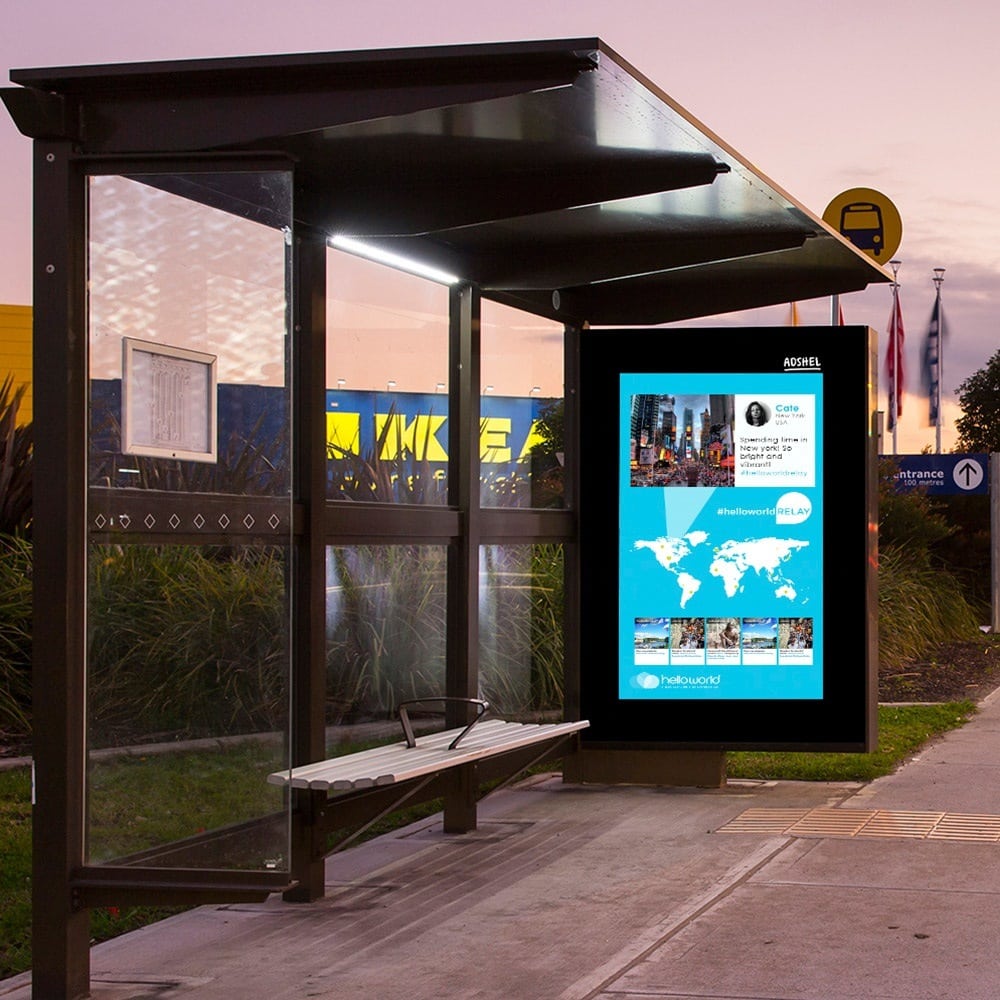 Thanks to the modular structure, solar stations can be supplemented with additional technologies. Additional equipment at solar stations is adapted to the needs of clients. The possibilities of combining elements and functions are unlimited. 
Optionally, there is the possibility of instaling an interactive LCD monitor or LED screen, surveillance cameras and sos buttons. Mini displays at bus shelters provide information about bus routes and waiting times.
Efficiency and cost effectiveness
Solar powered bus stops can be of different sizes depending on the mounting location. Bus stops with solar power are cost-effective, energy-efficient and contribute to the preservation of renewable energy sources.