Own production = guarantee of quality and realization on time. What advantages are provided to our clients through our own production?
ELITAS has its own production, technologically and staff equipped and dimensioned so that it can respond to every request from the field of advertising industry. Our products are characterized by high quality materials and processing, visually and technologically modern and constructively serviceable solutions
Elitas designs and manufactures lighting signs of top quality and unique design for you. With us, you get the complete production and design of customized lighting signs. The production program of ELITAS is designed according to the requirements of the clients, so that it meets the needs for visual communications, as well as to support the building and preservation of a good image. Our mission is to create lighting signs in accordance with your needs, of any size and shape.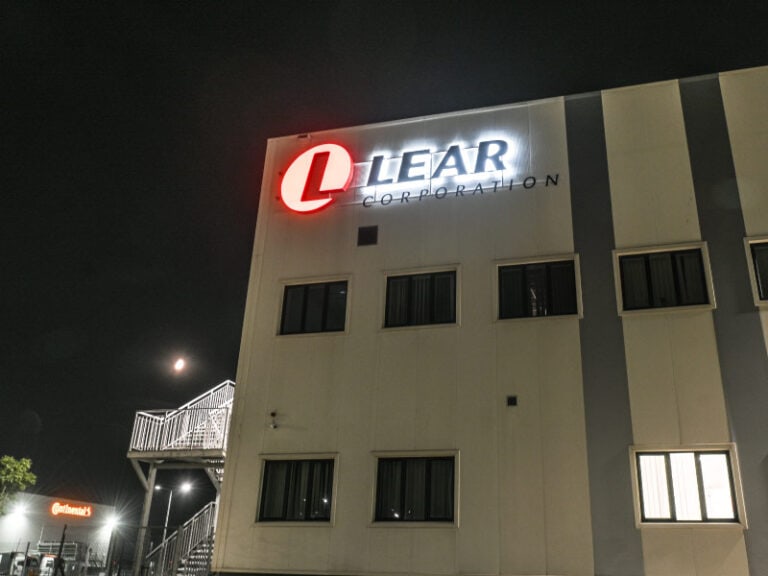 Innovation and modern design
Highlight from our
production process
Elitas has 1,650 m2 of production space. With over 40 employees, we can respond to all of our clients' requests: from conceptual solutions, design, production to the installation of advertisements at your address. The employees of Elitas, with extensive knowledge and experience in various fields and willingness to innovate, contribute to the fact that Elitas is often the choice of all those clients who want to improve their image by applying the latest trends in the advertising industry. Our clients are gas stations, banks, shopping centers, hotels…
The production program is broad and based on demand, and includes:
All kinds of brand elements – lighting signs with LED lighting: lightbox, 3D inscriptions and advertisements of arbitrary shape, pillar advertisements, roof advertisements.
Digital signage – central display of images and videos on displays. Displays are typically LED and LCD screens. Digital Signage is becoming the standard for communication with users and customers.
Informational signs – totems with electronic displays, LED displays, weather stations with GPS setting (date, absolutely accurate time, temperature, air humidity, wind direction and speed…), traffic signs, road signs, information boards, external and internal marking elements of space (parking lot, facility contents, floors, rooms…)
Urban equipment – serves the functional and aesthetic equipment of populated areas. Urban equipment products are: solar/smart benches, solar bus stops.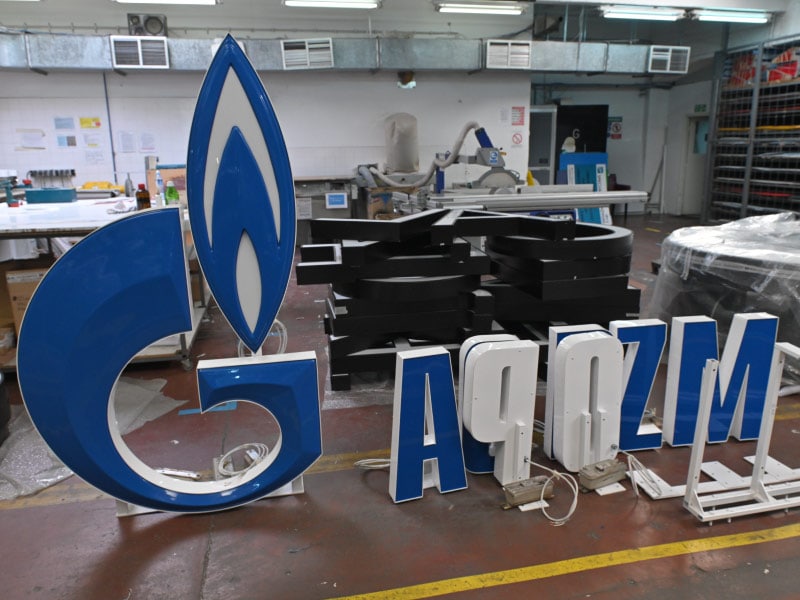 The service of equipping buildings with advertisements is provided on a "turnkey" basis. We make advertisements in our factory. The production process involves quality control, compliance with standards and the use of modern technology and the highest quality components. Our team of designers, architects and engineers participates in the advertising production process.
Production includes plants for printing, plasticizing, laser cutting and bending of tubes and sheets, an electronics department as well as an engineering department where the process of creating technical documentation takes place. The machines we own and use in the production process are: laser for cutting clearite, steel, aluminum, actan press, sheet metal shears, CNS, bender-bending machine.