The interactive LCD kiosk is a free-standing info panel with a touch screen. It consists of a touch-sensitive LCD display with a sheet steel housing. Kiosk monitor sizes are 24″, 32″, 43″, 46″, 55″, 65″ and 86″, depending on the affinity and needs of the user.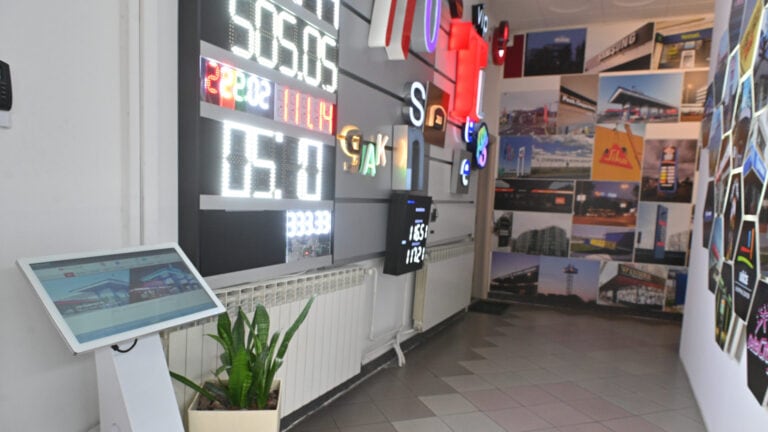 The screens are usually with with tempered glass protection. Interactive (touch screen) LCD kiosks have a built-in industrial computer of high specifications with integrated software. These screens are available with different configurations and operating systems: Windows, MAC , Linux, Android. It allows access to any website or application for communication, shopping, entertainment or education.
They are also used to provide information and navigation. The applications of interactive LCD kiosks are limitless, and are used for fairs, conferences, banks, pharmacies, supermarkets, car showrooms, museums, health and educational institutions.
Wifi control enables remote support and software updates, so maintenance is simple.